Pool Fencing Installer Saginaw MI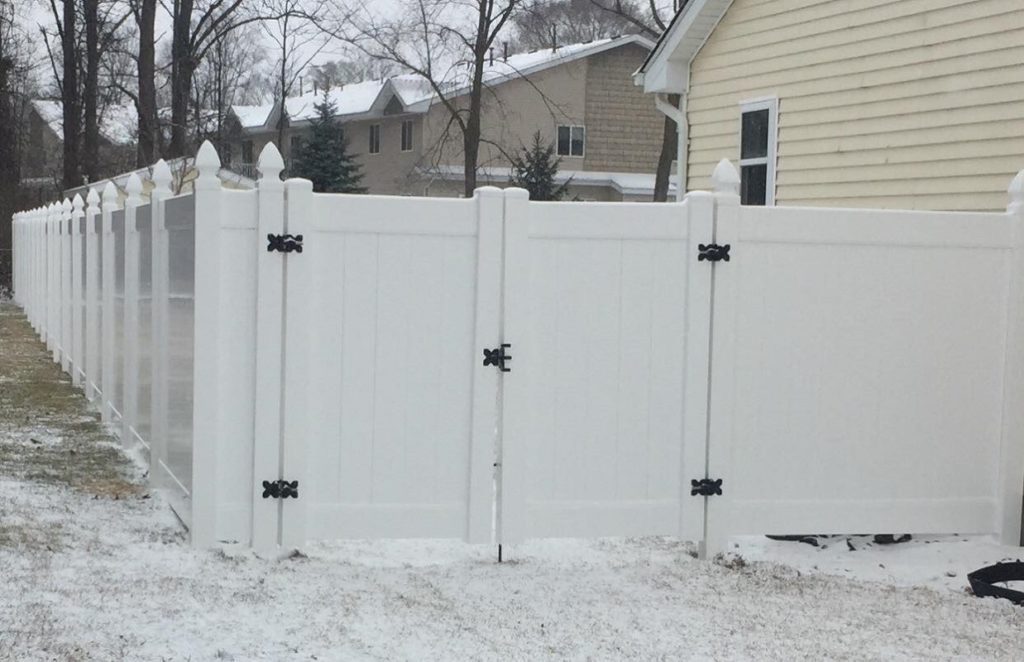 When it comes to privacy fencing, you don't want to sacrifice quality. Even the smallest gap defeats the purpose of a privacy fence. Sullivan Fence Company offers the highest quality privacy fence solutions in Saginaw, MI.
Wooden privacy fences are typically made of cedar pickets and can be built in a variety of designs and heights. Sullivan Fence Company can install budget-friendly privacy fences or the most elaborate custom designs, such as curved tops, board on board, and more!
Vinyl fences are known for their durability, low maintenance, and long lifespan. Additionally, you can get vinyl fences in a variety of colors. Vinyl fencing has grown to be a very popular choice as it requires virtually no maintenance. However, vinyl is more expensive than wood.
Benefits of Privacy Fencing
1. Value and Security – Privacy fences help withstand intruders and other property damages which can actually lower your homeowner insurance rates. However, if you have a fence that is not made from sturdy materials or is improperly installed, you may not be eligible for any insurance discounts.
2. Creates a Backyard Retreat – Privacy fences are ideal for backyard pools and patios. They allow you to enjoy your backyard with friends and family without any disturbance.
3. Children and Animal Safety – Pets need a confined space to run and play. A privacy fence will not only provide them with the space to play, but will also ensure they are staying on your property. Wandering pets can become a nuisance to neighbors. A privacy fence will not only keep your beloved pets safe, but also children. Strangers are much less likely to approach a home with a privacy fence than one without. Keep your kids and pets safe with a privacy fence!
4. Property Boundaries – Privacy fences also serve as boundaries between yours and your neighbors' properties. Before installing a privacy fence, make sure you understand your local permit requirements, fencing regulations, zoning and homeowners association rules.
5. Customization – You can get your privacy fence fully customized. Whether you choose wood or vinyl, you get to decide the colors, height, and design elements of your fence. We can also install a custom gate or large opening for tractors or vehicles should you need the space.
For more information or to schedule a FREE estimate, call Saginaw's premier choice for privacy fence installation at (989) 753-9800.
I would like to tell the guys at Sullivan's a Big Thank You. For coming out and adjusting my gate on this cold, cold day. Very much appreciated guys thanx again.
Primary Communities Served